Engineering, Procurement, and Construction
Engineering, Procurement, and Construction
As a quadruple A (AAAA) construction company, we provide a comprehensive range of services that cover the entire project lifecycle. Our expertise in Engineering, Procurement, and Construction (EPC) enables us to offer a seamless solution to our client's construction needs. In Engineering, we specialize in civil, mechanical, electrical, and structural engineering, applying scientific and mathematical principles to design and construct infrastructure projects such as roads, bridges, buildings, and other structures. Our Procurement services include sourcing, negotiating with suppliers, managing inventory, and ensuring that materials and equipment are delivered on time and within budget. We maintain contractors and subcontractors, supervise the construction process, and ensure that projects get done on schedule, within budget, and with the appropriate quality. Our track record of successfully executing projects in industries, including commercial, industrial, and residential, proves our commitment to excellence.
FILINVEST SOUTHWinDS
HOUSING PROJECT
An 11.3-hectare housing development called Filinvest Southwinds is located in Laguna and offers single-detached homes with Modern Asian architecture. The Walnut and the Banyan are two housing styles available for the project.
With a lot size of roughly 125.04 square meters, the Walnut model provides a floor area ranging from 131 to 405 square meters. The three bedrooms, bathroom, carport, and the roof deck of this house type are all included.
The Banyan model, in contrast, offers a lot size of around 167.30 square meters and a floor space of 131 and 230 square meters. This model has three bedrooms, two bathrooms, a roof deck, a family hall, and a balcony area bedroom with two bathrooms, a roof deck, a family hall, and a balcony area are all features of this particular model.
SEAVIEW
PREMIUM RESIDENCES
Seaview Premium Residences will be a future development located in Brgy. Bunawan, Davao City. The project has a total area of 16,484.16 square meters with a magnificent contemporary design. The sleek and futuristic buildings rise high into the sky, providing spectacular views of the surrounding neighborhood and the sea beyond.
The PMI Tower in Makati City is a 21-story mixed-use building serving as the company's headquarters. It boasts modern architecture locally owned by Premium Lands Corp., it is a commercial building with office and retail spaces. Building amenities include Gymnasium, Auditorium, Basketball Court, and Food Courts.
Market Mall is a 9-story commercial building and hotel with basement parking in Ormoc City, owned by Premium Lands Corp. It has a shopping mall and business class hotel, a basement function room, and a penthouse with an infinity pool. The mall and hotel sections are interconnected, providing accessibility to locals and sustaining the mall's performance with its traffic generator.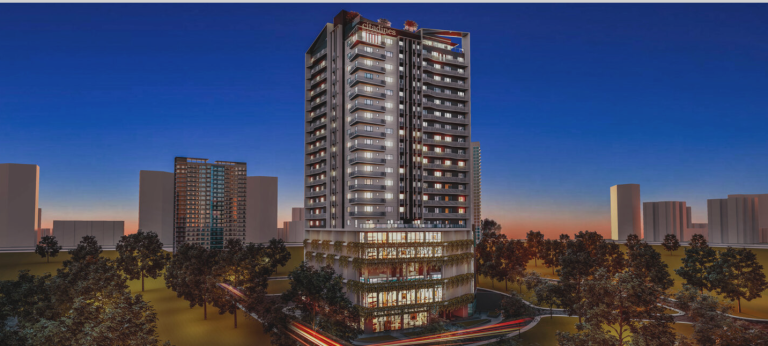 The Cerise Tower is a 20-story mixed-use structure in Biñan, Laguna. The tower is on a 1,942-square-meter property owned by Malveda Properties & Development Corp.Cerise Tower is MPDC's first project that is situated in Southwoods City, Binan, Laguna. Designed for business owners and corporate executives, MPDC and The Ascott Limited partnered to create a master planned multibillion development project Cerise Tower, a 20-story mixed-used building located in Southwoods City, Biñan, Laguna.
MVP Center for Sports Excellence
At Premium Megastructures Inc, we are proud to announce that the Center for Sports Excellence is poised to become the premier destination for elite teams and athletes, with the full support of the MVPSF. Our initial focus will be on boxing and badminton, and we have already begun construction on a state-of-the-art boxing center featuring two rings and an outdoor training area, which will serve as the national team headquarters for the Association of Boxing Alliances in the Philippines (ABAP). In addition, we are also constructing a badminton center with eight courts, which will be the new home for the Philippine Badminton Association (PBAD) national team. We are also excited to announce that plans for basketball courts are already in the works. We are committed to creating world-class facilities that will enable our athletes to compete and win on the global stage.
LAPU-LAPU HOUSING AND
URBAN DEVELOPMENT
Lapu-Lapu LGU
The Joint venture between Premium Megastructures Inc and Lapu-Lapu local government unit for a Housing and Urban Development Project in Canjulao Lapu Lapu City with a lot area of 50,347.65 sqm signifies a collaborative effort between the private and public sectors to provide much-needed housing and infrastructure development in the area. This project has the potential to positively impact the local community by creating job opportunities and improving the overall standard of living for residents.
The 300-hectare Ormoc Mega City Project is an innovative urban development plan with the goal of remaking Ormoc into a megacity of the highest level. A central business area, a transportation network, hospitals, schools, and other critical infrastructure are all built as part of the project. The project will provide job opportunities and strengthen the local economy.